Our Chiropractic Techniques
We use a number of highly-effective adjusting approaches to help improve spinal biomechanics and reduce nervous system interference. The approach we use is based on our clinical judgment and years of experience.
The primary adjusting techniques we use include: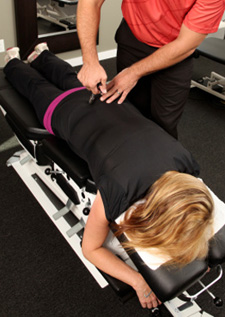 Activator Methods®
This is a system of spinal evaluation combined with a handheld adjusting instrument that delivers a consistent, low-force thrust. read more»
SOT
Sacro Occipital Technique helps normalize the relationship between the pelvis and the head, using gravity to make the necessary correction. read more»
Additional Services
Chiropractic care is the most important thing you can do for your health.
To get you the best results as quickly as possible, we complement that care with the following:
Nutritional Advice
Supplements
Exercise Program
Detoxification Program
We'll walk you through the process of care before starting, so you'll feel relaxed and ready to begin.
Call today to schedule! (402) 420-0024